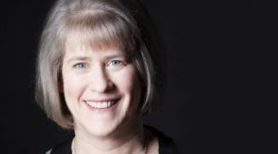 Inaugural lecture by Adjunct Professor Cathy McKinney
In honor of Professor Cathy McKinney's appointment as Adjunct Professor at the Music Therapy Knowledge Group including the Doctoral Programme in Music Therapy at Department of Communication and Psychology, we are pleased to invite to the inaugural lecture: Guided Imagery and Music: Toward Mind/Body Wellness
Tidspunkt
05.11.2014 kl. 15.00 - 17.00
Beskrivelse
Guided Imagery and Music: Toward Mind/Body Wellness
Guided Imagery and Music (GIM) is a music-centered, depth approach to self-exploration and therapy that uses selected sequences of classical music to support the generation of and movement through inner experiences. Using quantitative methodology, researchers are developing a substantial case for efficacy of GIM for altering both psychological and physiological outcomes. The results of these studies have begun to illuminate the potential of the synergistic combination of music, imagery, and consciousness to effect changes in physiology, as well as both physical and mental health.
Biography
Cathy McKinney, Ph.D., LCAT, MT-BC, is Professor and Director of Music Therapy at Appalachian State University in Boone, North Carolina, USA. Professor McKinney's research has focused on effects of various music and music therapy interventions on psychological and physiological measures. Her primary direct research has investigated effects of the Bonny Method of Guided Imagery and Music (GIM) and associated interventions on mood, neuroendocrine levels, and immune markers in healthy adults and in women with breast cancer. Currently Editor-in-Chief of the Journal of the Association for Music and Imagery and a member of the editorial review board for the Journal of Music Therapy, Professor McKinney has served on the editorial review boards of seven professional journals.

The lecture is followed by a reception.
Everybody is welcome!
Adresse
Room 4.128, Kroghstræde 3, 9220 Aalborg Øst